We are helping
Ukrainian refugees
We provide refugees accommodation, humanitarian aid in the Czech Republic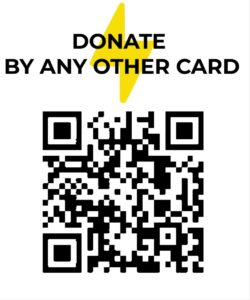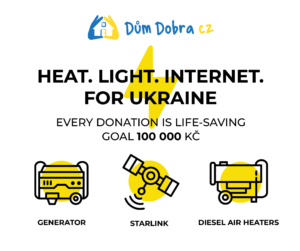 Tons of humanitarian aid delivered
Houses have been set up for refugees
Dům Dobra is a charitable foundation that helps Ukrainians affected by war. Our main goals are to provide housing for refugees in Czech Republic and to provide the necessary humanitarian aid to those who stayed in Ukraine. Learn more about us →
Every donation you make could save someone's life. We accept any donation amount.
Volunteers are a very important part of our team, because only with their help we can give a new home for refugees. If you want to help us with saving lives, join our Dům Dobra!
Bring the humanitarian aid
We regularly buy and accept humanitarian aid at the Dům Dobra. We send it to Ukraine twice a week to save citizens' lives. 
One of our main goals is to provide Ukrainian refugees in Czech Republic with housing. For this purpose, we have opened  three Dům Dobra, where more than 400 refugees can live.
We provide humanitarian aid
One of our main activities: collecting and sending humanitarian aid to Ukraine. Every day we collect and sort basic necessities at the Dům Dobra. We regularly update our lists of needed humanitarian aid, but there are some things that are always needed. Bring humanitarian aid →
Our new house is Dům Dobra Vršovice, which we managed to open as soon as possible.
Read More