The war in Ukraine has caused a humanitarian disaster. Many people have been left without water, food and heat. This is why, in addition to providing a new home for refugees, we are also engaged in the collection of humanitarian aid. Dům Dobra Karlín and Dům Dobra Bohnice are equipped with a large warehouse where donated essential products are stored before being sent to Ukraine.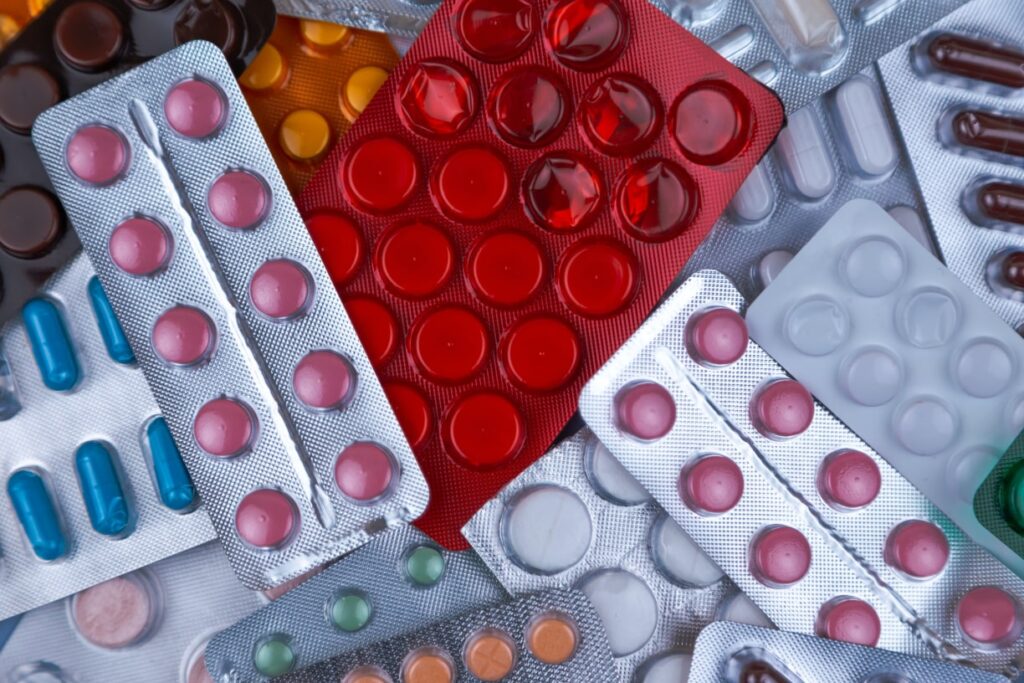 Tourniquets
Painkillers
Antipyretics
Vasoconstrictor
Bandages
Glucose meters
Medications and medical devices are among the major needs. To understand what other medications are needed, imagine a situation where you find yourself locked in the basement indefinitely. What medications will you definitely need?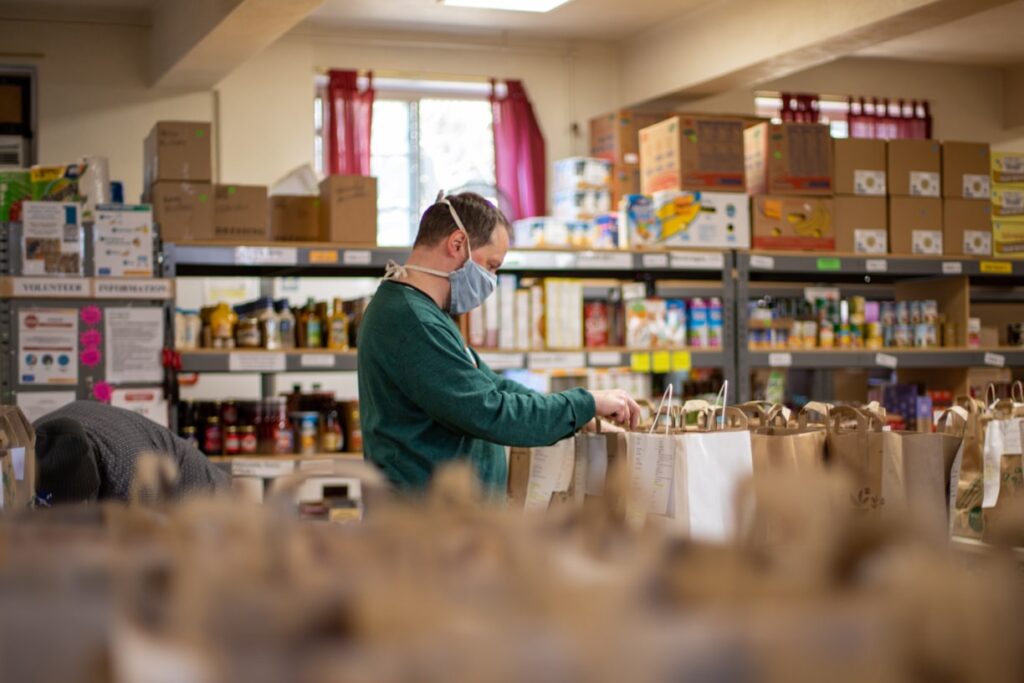 Cereals that cook quickly (couscous, buckwheat, oatmeal, rice)
Pasta
Noodles and instant soups
Canned foods (tuna, meat)
Protein bars
The main purpose of humanitarian aid products is to feed people quickly, nourishingly and without much effort. Therefore, the simpler the cooking process, the better.
T-shirts in certain colors: khaki, black, dark beige
Hoodies in certain colors: khaki, black, dark beige
Underwear
Socks size 39 – 45
Warm jackets
Mostly warm clothing is needed for humanitarian aid. So people who have to hide in bomb shelters will stay warm.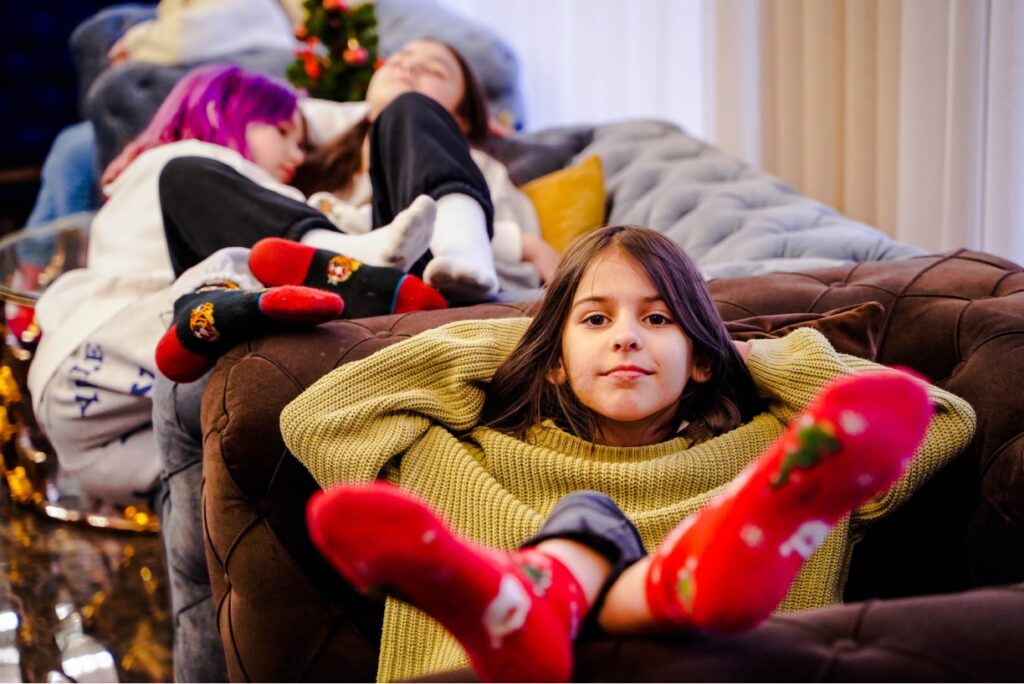 Baby food (fusion, puree)
Diaper
Pacifier
Toys
Clothes for babies
Many mothers with children are at risk. The first thing needed is baby food, which can be prepared quickly and without too much effort.
Flashlights
Batteries
Travel gas cylinders with cooking nozzles
Power banks (10,000 amp+)
Electric generators
Small electric stoves
Many Ukrainians have been cut off from light and gas because of the events taking place. They need minimal technical supplies to meet their basic needs.
In March alone we sent 10 trucks, 2 lorries and 2 ambulances to the trouble spots. If you want to support us in collecting essentials, you can choose one of 3 ways to help:
We use the money donated to the foundation to make purchases of humanitarian aid.
If you or your company is willing to pay for the purchase of humanitarian aid to support our activities, we can invoice you with a detailed description of the goods purchased.
For detailed information please contact humanitarian aid department.
Every day we accept humanitarian aid at our locations. See below all goods that are needed.
Warehouse 1 - Prvního pluku 211/5, 186 00 Karlín
Warehouse 2 - Mazurská 488, 181 00 Praha 8-Bohnice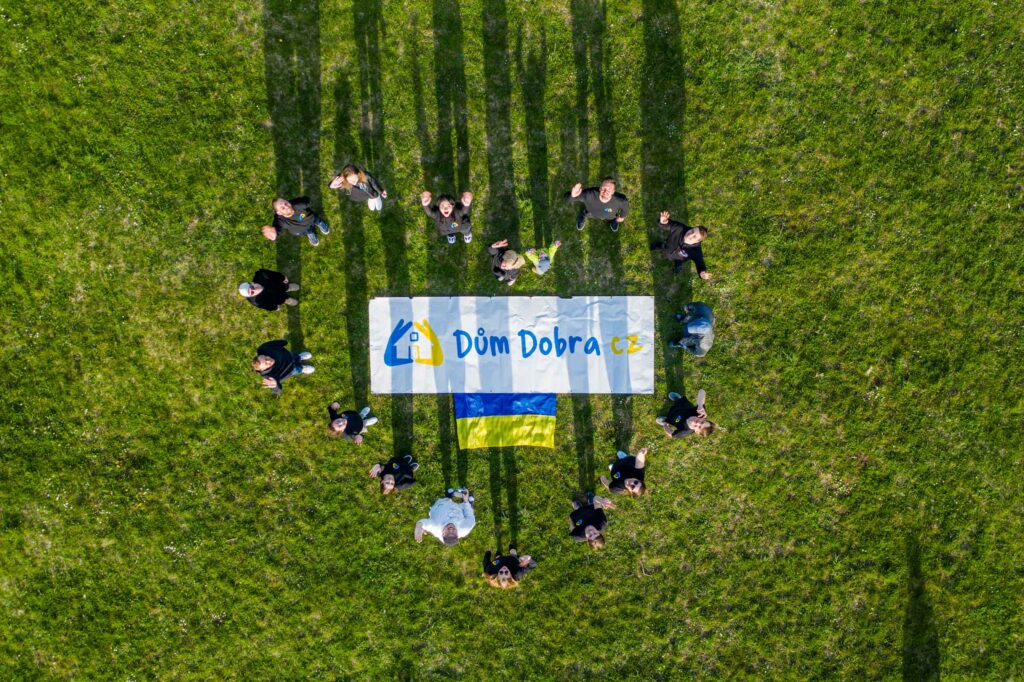 Dům Dobra is a charitable organization, which brings together good people to help Ukrainians affected by war. Learn more →
The main goal of our foundation is to help Ukrainians, who have been affected by the war.
Learn more →