The main goal of our foundation is to help Ukrainians who suffered from the war. One of our activities is providing refugees with housing. During the existence of the Dům Doba Foundation, we have donated a new home to more than 800 Ukrainians who were forced to flee the war. This became possible thanks to caring people who provided premises and helped to equip 3 shelters for migrants.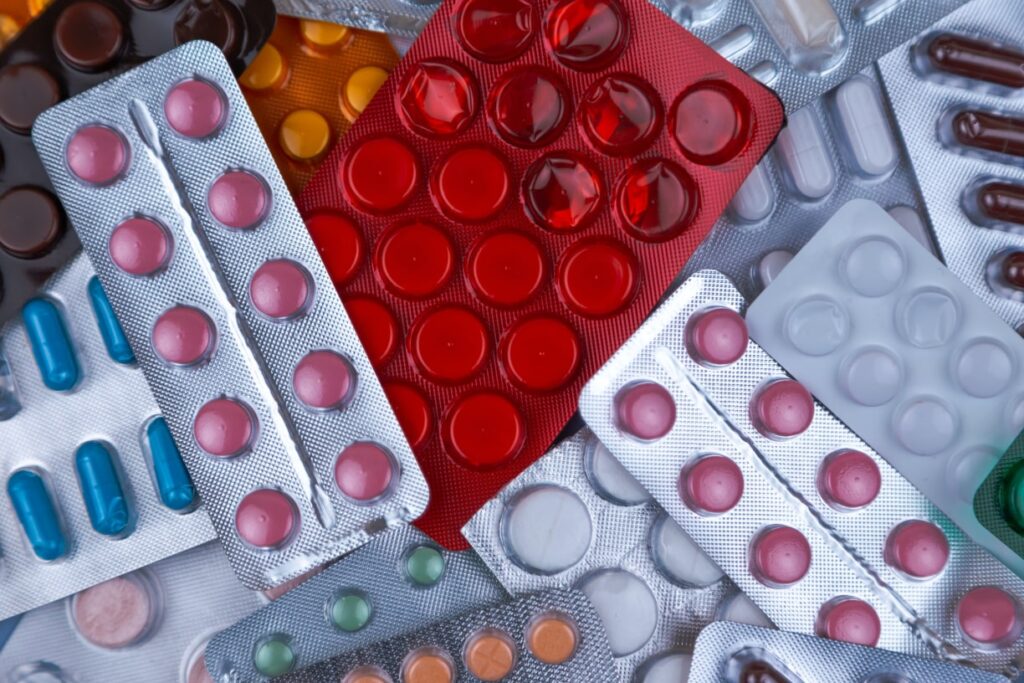 In addition to housing refugees in Prague, Dům Dobra collects and sends humanitarian aid to Ukraine. During our fund's existence, we have delivered basic necessities to Kharkov, Kherson, Donetsk, Dneprovsk, Kiev and other regions. Our team managed to bring humanitarian aid for the needy even to the war and occupation zones such as Mariupol, Irpen, Bucha, Kherson, and Izium.
In just one month we sent humanitarian aid amounting to more than five million crowns. During this time 10 trucks, 2 lorries, and 2 ambulances have been sent to Ukraine with our support. But we are not going to stop there!
Accommodation for refugees
One of our main goals is to provide Ukrainian refugees in Prague with housing. For this purpose, we have opened three houses "Dům Dobra", where lives more than 400 refugees.
Every donation you make could save someone's life. We accept any donation amount.
Volunteers are a very important part of our team, because only with their help we can give a new home for refugees. If you want to help us with saving lives, join our Dům Dobra!
Bring the humanitarian aid
We regularly buy and accept humanitarian aid from our office on Karlin. Volunteers sort it and we send the necessary things to those cities of Ukraine where they need it the most.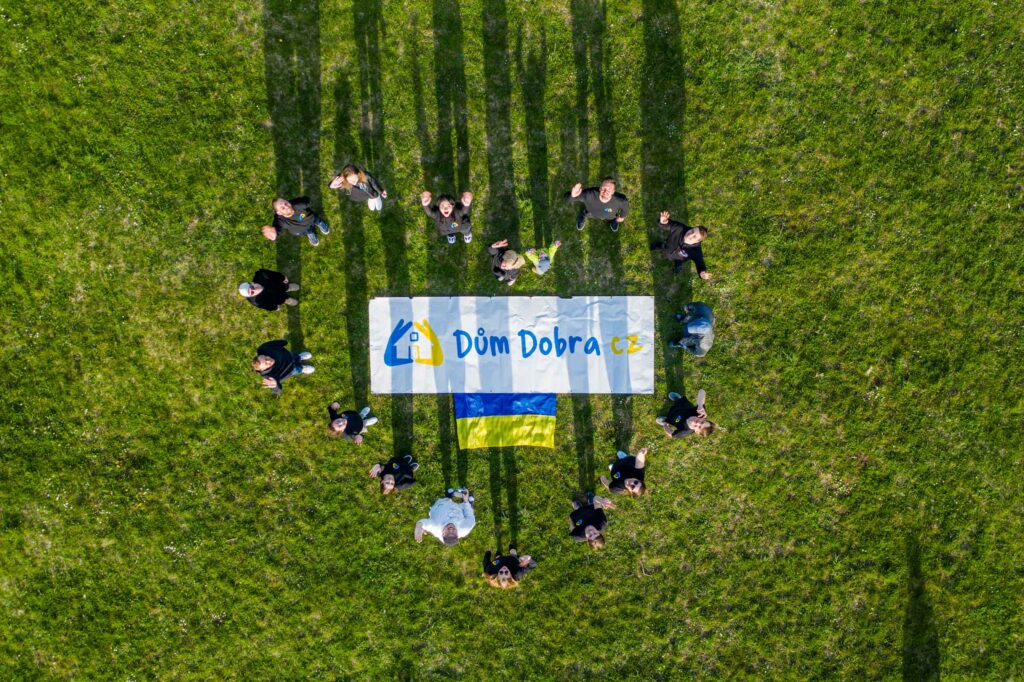 Dům Dobra is a charitable organization, which brings together good people to help Ukrainians affected by war. Learn more →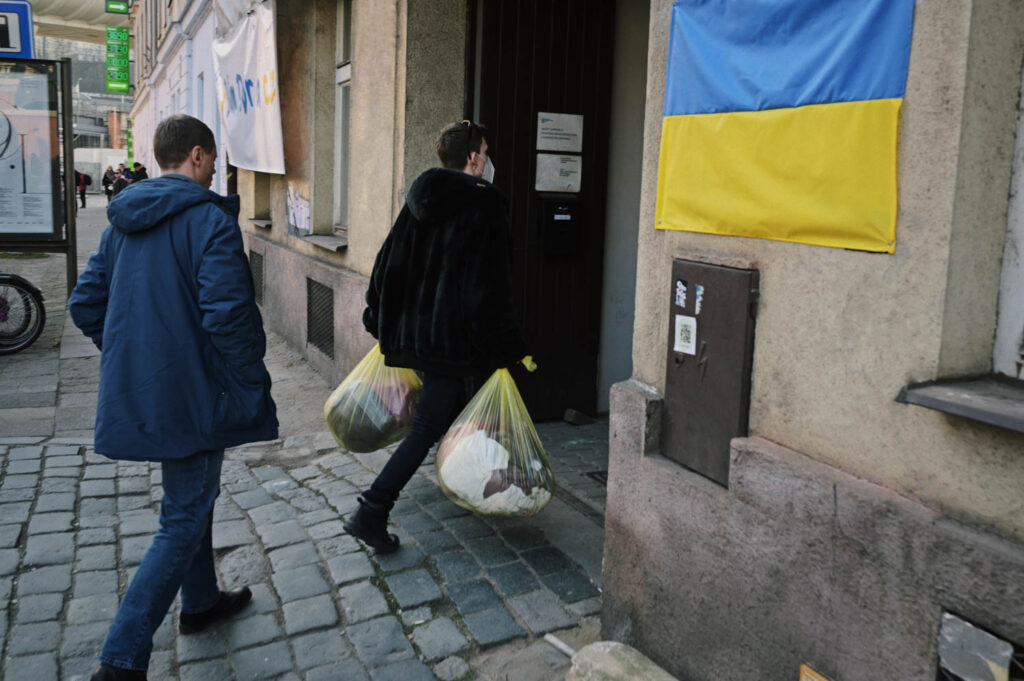 The war in Ukraine has caused a humanitarian disaster. Many people have been left without water, food, and heat. Learn more →