Dům Dobra is a charitable organization, which brings together good people to help Ukrainians affected by war. Our work is based on the ideas of humanism and the value of every human life.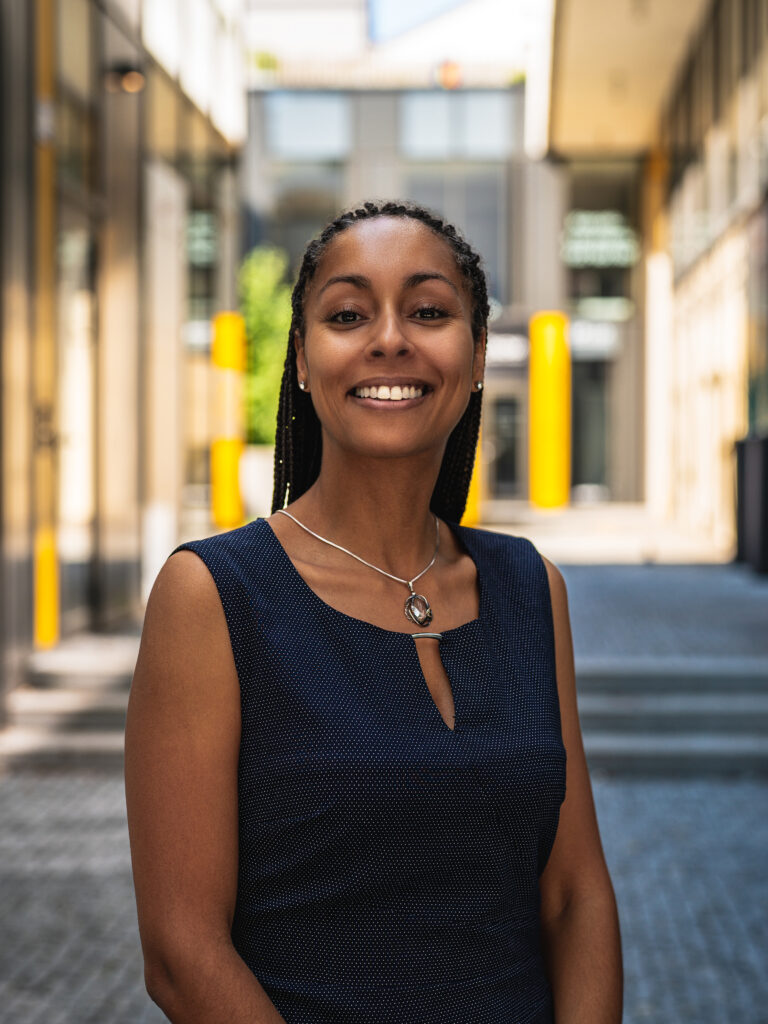 Předsedkyně správní rady nadačního fondu
Founder of the foundation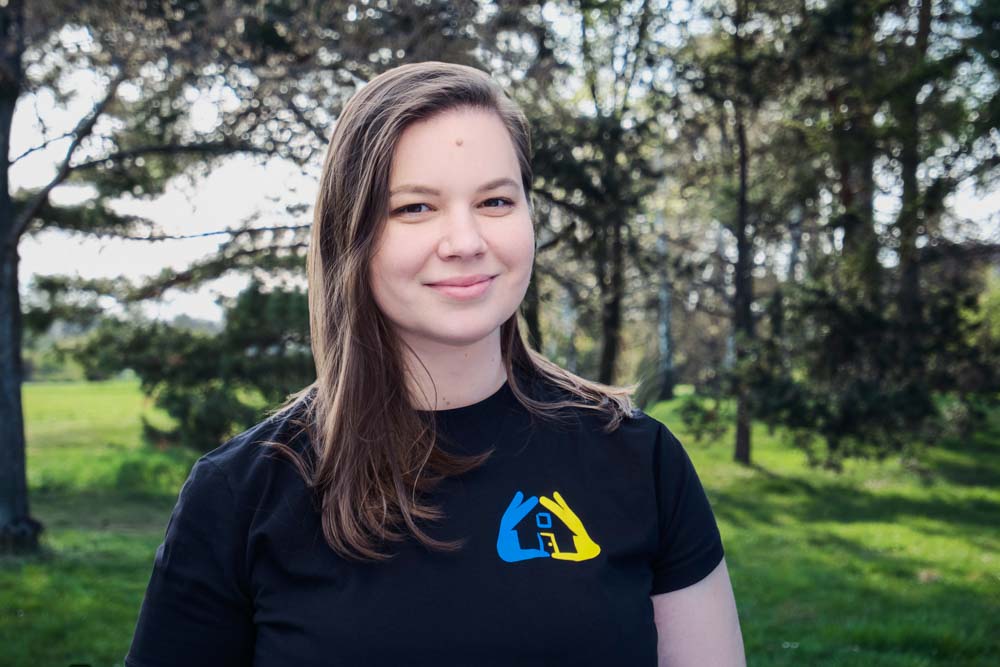 Humanitarian Aid Coordinator, Member of the Board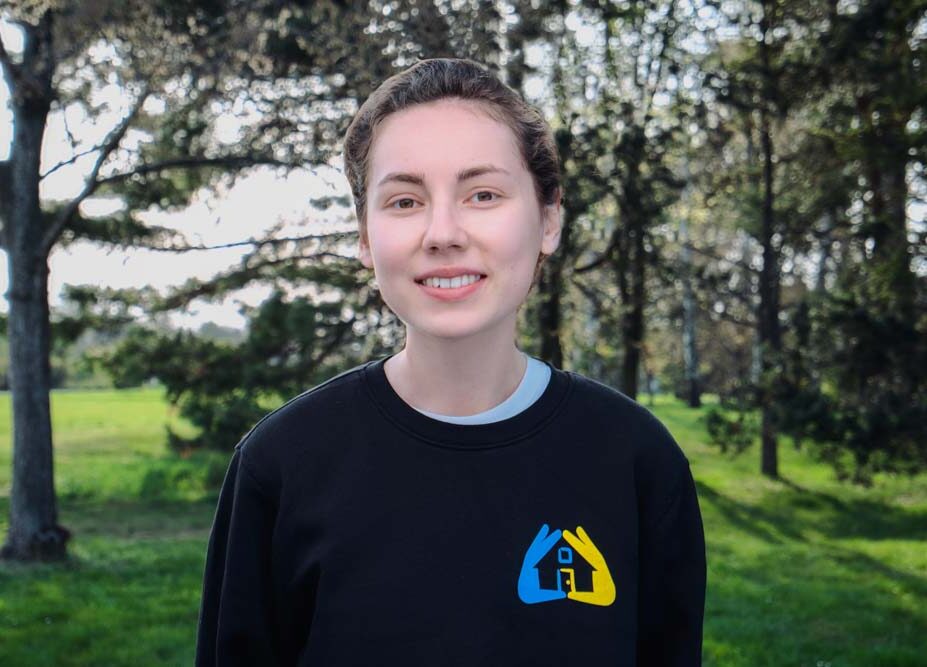 Assistant of the Department of Humanitarian Aid
Our mission is to provide war-affected Ukrainians with the basic necessities. The majority of our volunteers were born and raised in Ukraine. Their families, relatives, significant others and friends stayed in danger to defend our common freedom.
Providing housing for refugees​
We have 3 Houses of Kindness where women and children, who were forced to flee from the war, can find their cozy shelter. We provide all the basic necessities and maintain a friendly atmosphere among the residents. Thanks to fond volunteers, we are able to conduct integration activities, such as: Czech lessons, cultural events visits, assistance with paperwork.
History of the Foundation
The idea to create the Dům Dobra Foundation was born on February 24. It was a tragic day in Ukrainian history that divided our lives into before and after. A lot of people found themselves in danger and needed help immediately. This was the main impulse for us to start the work.
It started with two small teams. The first was engaged in collecting, sorting, and then sending humanitarian aid. It was housed in a small art studio where one of the organizers worked. The second part of the team was inspired by the idea of setting up a home for refugees in the former building of the Art University of Prague. The realtor and the owner of the construction company Ekvator R.N. joined forces for a common cause.
One phone call made the two teams come together with the common goal of helping the victims of war. The first part of the team moved to the stormy Dům Dobra Karlín on February 27. The terrible situation united the caring people and as a result they created theDům Dobra Foundation with more than 15 team members..
We began our work in a former building of the University of Arts in Prague, from which our first [House of Kindness Karlín] grew (link to "Dům Dobra Karlín" page). Every day more than 100 volunteers worked to organize the building and collect humanitarian aid. Thanks to fond people, we were able to move the first refugees in after a week of construction.
By the end of March our team could fully operate two Dům Doba, where about 300 people found their quiet place.
Every donation you make could save someone's life. We accept any donation amount.
Volunteers are a very important part of our team, because only with their help we can give a new home for refugees. If you want to help us with saving lives, join our Dům Dobra!
Bring the humanitarian aid
We regularly buy and accept humanitarian aid at the Dům Dobra. We send it to Ukraine twice a week to save citizens' lives.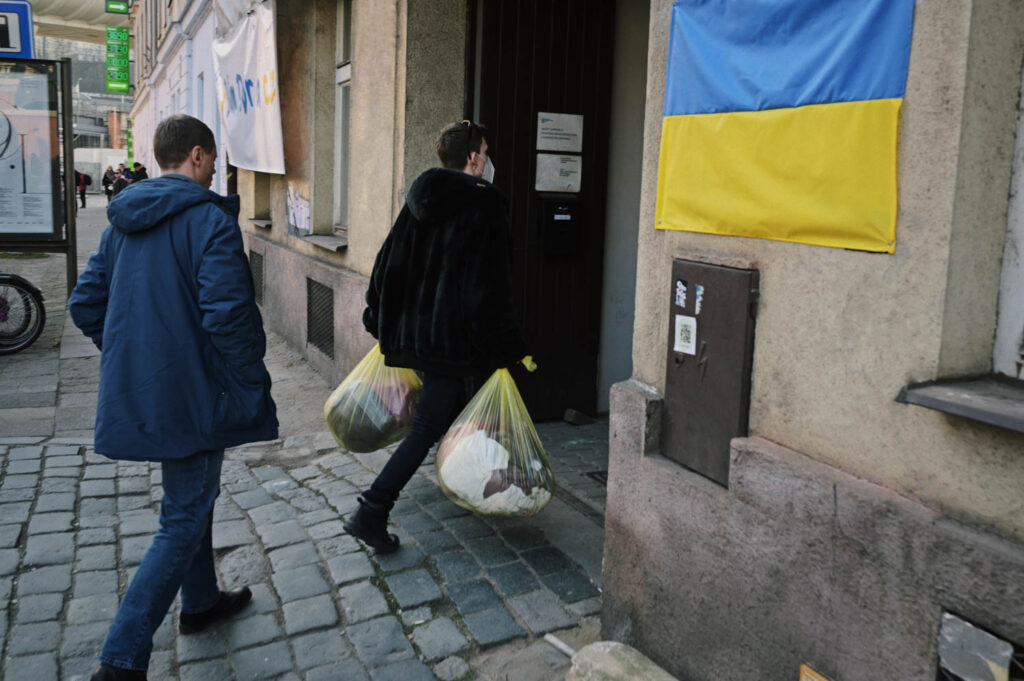 The war in Ukraine has caused a humanitarian disaster. Many people have been left without water, food, and heat. Learn more →
The main goal of our foundation is to help Ukrainians, who have been affected by the war.
Learn more →